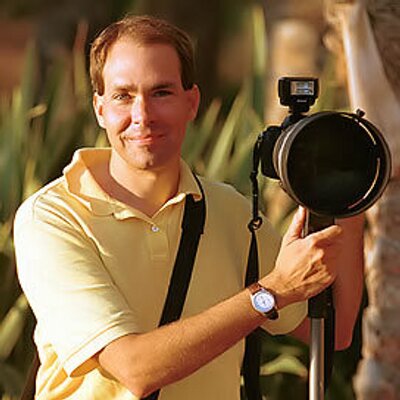 I'm sure you have seen his website if you have searched for reviews about different cameras and lenses. Ken Rockwell is an experienced professional photographer who has tested lots of cameras and lenses, but his reviews are highly biased. But then again… maybe everyone is biased?
I'm surprised that he sometimes has so strong and stubborn views about certain things. Please don't get me wrong, I visit his website on a regular basis and find lots of useful information.
Anyway, let's get to the point here.
Megapixels
Ken Rockwell keeps telling that megapixels don't matter. He basically says that 8…10 megapixels would be more than enough for anything. Wrong.
I personally find 20 megapixels barely enough, anything less than that would be substandard to say it nicely. I own a Nikon D4S and a Sony a7S II, they have 16 and 12 megapixels respectively, and the only bright side is their file size and post processing speed.
For the time being I'm unable to move around enough to adjust my position to always fill the entire frame properly so I often need to do some cropping. I'm sure I'm not the only one who needs more pixels to work with.
The second issue is printing. Ken Rockwell claims that he can print tiny images on relatively big papers. Well, yeah, if you look at these images from some distance (several feet away), but for a nice big calendar or photo book you would find those 12 or 16 megapixel prints less detailed than 36 or 42 mpix for instance. I'm talking about photos that are perfectly in focus.
Sony a7
S

II

He calls this mirrorless camera Sony's best camera. Ok, it's the best VIDEO camera out there, I admit. I love the image quality especially in 4K and low light, it's superb, better than anything else I have seen or used.

Now, he claims that it's better than Sony a7R II even for photos, and you can use any lens with it (with adapters, of course). I disagree again. In addition to less megapixels (12 vs 42) compared to Sony a7R II, the a7S II has such a weak AF (autofocus) performance compared to the a7R II, it's because the latter has phase detection in addition to contrast detection AF. Therefore, so many adapted 3rd party AF lenses work really bad or not at all with AF on. I have tried and tested both cameras equally. I find the a7R II superior to any camera today when it comes to image quality (with a great dynamic range) and its autofocus is much better than a7S II's autofocus especially with adapted lenses. (Note: the Canon 5DS has 50 megapixels, but its dynamic range is significantly lower, bad for contrasty landscape shots, and its ISO range is lower.)
My a7S II kept hunting focus with Canon 50mm f/1.2 L lens, it was super slow and annoying. The same thing with Canon EF 100-400mm f/4.5-5.6L IS II USM telephoto zoom lens. I had no better luck with Canon EF 70-200mm f/2.8L IS II USM telephoto zoom lens. Once I put the lenses on my Sony a7R II there was a huge difference, I was really surprised. These lenses I mentioned worked almost perfectly, about 90-95% of the performance compared to using them with Canon's own camera bodies. In addition to that I bought the best midrange zoom lens available today: Canon EF 24-70mm f/2.8L II USM lens which works great! I can't say the same about Sony a7S II which only works well with Sony lenses or adapted lenses in manual focus mode.

I don't know for sure, but I assume Ken Rockwell doesn't own the proper AF adapters for adapting Canon and Nikon lenses to Sony mirrorless cameras.

He also mentioned that the Sony a7S II doesn't have a low pass (or anti-aliasing) filter. Wrong again. The Sony a7R II doesn't have that filter and therefore moire can occur.